RightsBridge: The Story So Far
"Building a Human Rights Bridge out of Poverty: The Story so far" can be downloaded here.
"The Story So Far…" includes a summary of the first event, including video links to the main speakers' presentations alongside the brilliant cartoons created to illustrate the conversations that followed. It is then broken into sections which in turn summarises the 8 interactive workshops run by Participation and the Practice of Rights, Together Creating Communities, Making Rights Real, RAPAR, BetterConNEcted, Hart Gables, Poverty 2 Solutions and Law for Life with the Roma Support Group. These workshop chapters can be downloaded below.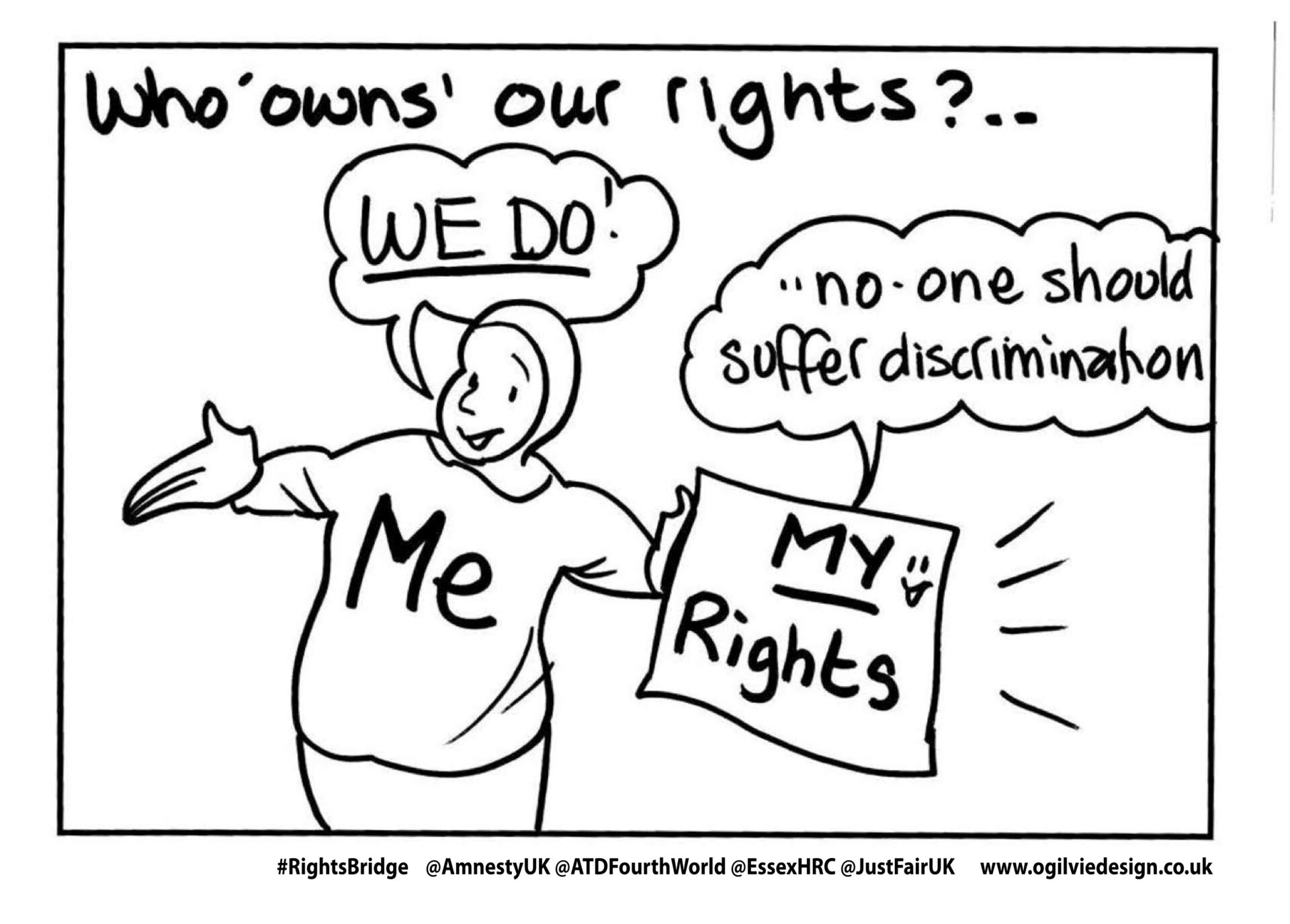 The #RightsBridge team are busy designing a next session to explore the ICESCR review process and explore how we may want to engage in the process.
The Building a Human Rights Bridge out of Poverty series has been organised by Just Fair, Amnesty International UK, ATD Fourth World and the Human Rights Centre of the University of Essex, RAPAR, Thrive Teeside, Bevan Foundation and the Social Rights Alliance England.
For more news about this project follow #RightsBridge on Twitter.
Story So Far chapters are available to download:
This blog was first published on the Social Rights Alliance website.